The Norwegian University of Science and Technology (NTNU) is extremely happy and proud to now have two Nobel Prize Laureates in their scientific staff. Professors May-Britt Moser and Edvard Moser at NTNU have been awarded the Nobel Prize for 2014 in Physiology or Medicine for their discoveries of how the brain creates a map of the space around us to navigate complex surroundings. They share the award with John O'Keefe of University College London, and they are only the second married couple to win a Nobel in medicine.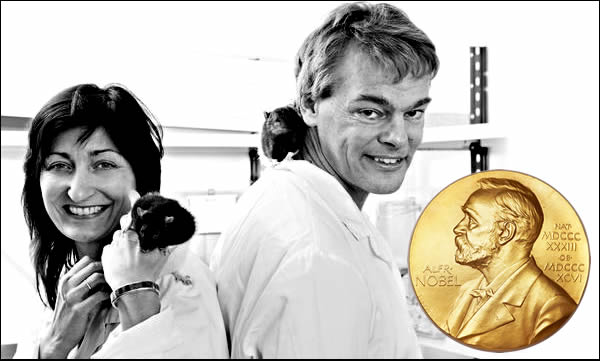 Their research and discoveries has been conducted at NTNU since 1996. Their work and excellence has received a lot of international recognition and prizes, and attracted funding and top class researchers from all over the world. The research results have been achieved through being focused with a clear basic research goal, and combining hard work with excellent ideas. May-Britt Moser was asked by a journalist the announcement what this can be used for, "this is basic research, we don't know that yet, only that is definitely important to understand". It's a lot of wisdom in that.
The Mosers appreciate the support and freedom at NTNU, and have announced that they have a lot of new ideas and unfinished work, and they will continue their research at NTNU. The award has received international and national attention, has definitely put the ERCIM member NTNU in Trondheim on the map as a university of excellence.
More information: http://www.ntnu.edu/nobelprize