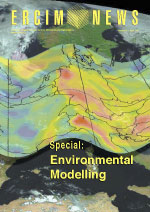 This issue in pdf
(64 pages; 10,4 Mb)
---
Subscription
---
Archive: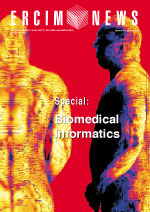 previous issue:
Number 60
January 2005:
Special theme:
Biomedical Informatics
---
Next issue:
July 2005
Next Special theme:
Multimedia Informatics
---

SZTAKI -

András Siegler

, vice president of the National Office for Research and Technology, Hungary, former deputy director of SZTAKI and former member of the ERCIM Executive Committee of ERCIM representing SZTAKI, has been appointed to the position of the director responsible for the international scientific and technological co-operation at Directorate General Research, following the decision taken by the European Commission on 19 January 2005. András Siegler worked with SZTAKI from 1975 to 1996. At the European Commission he will be in charge of formulating and managing the scientific and technological co-operation policy of the EU with the third countries (countries which are not members of the Union) and with international organizations.