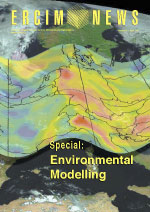 This issue in pdf
(64 pages; 10,4 Mb)
---
Subscription
---
Archive: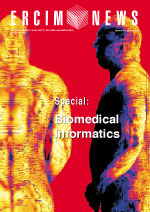 previous issue:
Number 60
January 2005:
Special theme:
Biomedical Informatics
---
Next issue:
July 2005
Next Special theme:
Multimedia Informatics
---

CNR -

Amedeo Cappelli

, ISTI-CNR, has been appointed scientific director of the Center for the Evaluation of Language and Communication Technologies (CELCT) in Trento, Italy. CELCT has been created as a joint initiative of DFKI (Center for Artificial Intelligence) Germany, ITC-irst (Center for Scientific and Technological Research) Italy and the Province of Trento. Representatives of the French and German Ministries for Research attended the inauguration ceremony held on 26 January this year. CELCT aims at supporting cooperation between private enterprises and the scientific community in order to promote research and technology innovation in the ICT field. The Centre will focus on developing evaluation procedures for Human Language Multimodal Communication Technologies (HL-MCTs), eg multilingual question answering, speech-to-speech translation, cross-language information retrieval, word sense disambiguation and multimodal technologies. CELCT will also publish evaluation guidelines and will provide services for companies operating in the HL-MCT field.