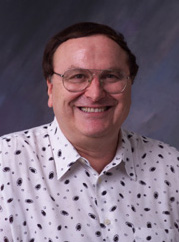 Gavriel Salvendy is Professor at Purdue University and the author of 400 publications, including 23 books, and is a member of the National Academy of Engineering.
E-mail: salvendy@ecn.purdue.edu

Human-computer Interaction (HCI) entails the study of physical, social, cognitive and engineering aspects of designing information technology for ease of use. The field has experienced tremendous growth over the past two decades, by making use of, and extending, basic science, especially engineering and the social sciences. Today, there are over 40,000 HCI professionals worldwide, two-thirds of whom are computer scientists and one-third behavioral scientists. Their work is being published in over 17 journals, presented in over 20 annual conferences, and published in over 25 books annually.
In the 1980s and '90s HCI was the prime productivity enhancing force which led the penetration of the computer towards a wide range of applications areas such as the business environment, health care, and education, thus considerably advancing the quality and standards of life. This momentum is continuously growing in the Information Society era, setting new targets and broadening the type, nature and scope of computer mediated human activities.
The European Commission (EC) plays a pivotal role in making information technology accessible by all individuals at all times. This is made possible by the visionary Information Society technologies programme of the European Commission, and in particular by the commitment towards a user-friendly Information Society.
A significant number of results from EC-funded projects will be presented at HCI International 2001, held jointly with the Symposium on Human Interface (Japan) 2001, the 4th International Conference on Engineering Psychology and Cognitive Ergonomics, and the 1st International Conference on Universal Access in Human-Computer Interaction, in New Orleans, USA, 5-10 August 2001 (http://hcii2001.engr.wisc.edu).
The past twenty years of HCI research and development have been pushed by advances of technology. It is foreseen that the next 20 years of HCI will be characterized by HCI research and development requirements pushing technology. The ultimate goal of HCI should be to establish an independent international laboratory to evaluate and test the universal accessibility and usability, and joy of use of each information technology product and service before it is released to the market, and assign a usability index (from 0 to 100) for each information technology product or service with which individuals need to interact. This will provide valuable information to the consumers, and thus enable them to make intelligent informed decisions regarding the selection of information technology for their needs. It is envisioned that this evaluation will be performed automatically by embedded software in the test-computer, thus also providing intelligent output as to where, how and what needs to be changed in order to increase the index of accessibility, usability and joy in using the information technology. This information would prove most helpful to developers and manufacturers of information technology, and push HCI to new scientific and professional heights to the benefit of mankind.