PROXiTV: A Multimedia Distribution Infrastructure
by Éric Fleury and Isabelle Guérin Lassous

---
Access to audio/video sequences via Internet is a frustrating experience both in terms of interactivity and of quality of images and sound. The main objective of the PROXiTV project was to develop a proxy infrastructure to deliver high quality multimedia content to consumers connected to broadband local loops (ADSL).
PROXiTV aims to establish a high bandwidth Internet solution and interactive TV infrastructure for high quality TV delivery over IP networks, by taking advantages of the existence of local broadband loops. The basic idea is to build a global technical solution for providing really interactive services to a large public of home users connected directly, from their PC or TV, to a proxy server at the head traffic point of broadband local loops. In order to reach these ambitious objectives, PROXiTV addressed several issues: (1) Build an efficient distribution infrastructure of multimedia proxies; (2) Develop new interactive content-oriented services exploiting true bandwidth access.
The PROXiTV consortium gathers two INRIA research teams (REMAP and RESEDAS); Jet2Web/Telekom Austria which is the dominant telecommunications operator for fixed network services and the leading Internet Service Provider in Austria; Webfreetv.com a full-service interactive TV broadcaster with special field of corporate communication; Eurosport, a pan-European thematic sports channel broadcast via cable and satellite systems and EADS-Sycomore, a French company involved in the development of Information Systems including video solutions, real time TV systems and high performance servers design.
The experimentations done in PROXiTV represent the most important part of the project. Indeed, the main issue was to conduct a large scale experiment on 3 ADSL local loops (Vienna, Linz and Steyr), including B-to-C services with high quality interactive Web (with TV and VOD), and B-to-B applications. The services tested during the experimental period were: Music clip (in cooperation with EMI Records, Virgin Records and Universal Music); Digital Video Recorder (customers have the possibility to record content form the Live TV part on the Telekom service); Videoconferencing application. The use of the services (the monthly basic subscription fee and all pay by view) is billed directly over the Telekom Austria bill. The expected results were to give an estimate if interactive TV over IP-Networks makes sense in terms of network resources and from an economical perspective.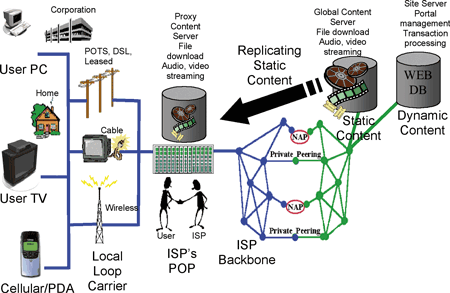 Figure 1: Replicating static content closer to the user.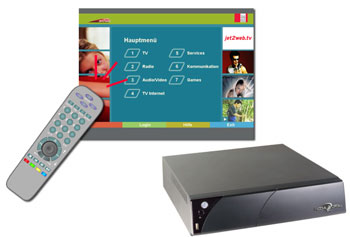 Figure 2: Portal with remote control and set top box.
The PROXiTV infrastructure developed in the project is a global solution to deliver videos to large groups of users with a high quality of services. It is made of different parts. The server part is based on the PeakServer solution provided by EADS-Sycomore. PeakServer is a server platform designed for on-demand distribution of Multimedia contents on broadband networks from simple web pages delivery to broadcast quality video streaming. PeakServer can deliver media-rich web pages, stream high quality video contents (NVOD, VOD) or download various contents such as games, software, music or movies. The CDN (Content Delivery Network) is based on the Peakframe solution developed by EADS-Sycomore for the Telecom and Media business with the purpose to commit on an end-to end Content Delivery technical Infrastructure addressing commercial services on broadband portals. The global PeakFrame/Peakserver solution includes: · PeakFrame EntryPoint for contents acquisition, content management, audience report and supervision. The route and transfer optimization of the content traffic needed to update all the ProxiTV Content Servers from the PeakFrame Entry Point was conducted by INRIA. The solution consists in an application level multicast tree in order to replicate data from the PeakFrame Entry Point to all Proxy Content Servers. The application level multicast tries to optimize several criteria as bandwidth, delay, etc.
Now at the end of PROXiTV project, which has given us the chance to look over the garden fence into the world of interactive TV (iTV), it is clear that we are at the early beginning of a totally new service. Unfortunately we did not have yet information about set-top box usage, which might be five or ten times higher as the usage of an PC user. Nevertheless it seems quite clear that multimedia and iTV will be an appropriate solution to solve problems in the Internet access area. Internet access in the narrowband field is saturated. PROXiTV project is one of the leading iTV projects and the most important result of the Project is "there is a real demand on such services".
Link:
http://www.istproject.com/proxitv/
Please contact:
Eric Fleury, INSA-Lyon Scientific and Technical University, and INRIA
Tel: + 33 472 436 421
E-mail: Eric.Fleury@inria.fr